Weekly Fun
With Photo History

A SENIOR RETIREMENT COMMUNITY ACTIVITY
In senior living communities the quality of life is determined by how time is spent. We have an enjoyable FAMILY HISTORY ACTIVITY designed to offer seniors and their family members weekly classes at senior retirement communities in the Pittsburgh PA area.

We offer 2 CLASSES PER MONTH at senior living facilities where our staff guides residents through an easy and fun process to organize and make use of photos they've collected over a lifetime. Each class provides access for seniors for 4 HOURS so they can participate as they want without the need to stay for the full class. After each class, residents can then continue the activity on their own or as a group.

This is designed to be a 4-MONTH interactive activity for residents, their families and their friends. Price is $50/resident/month. Minimum of 10 residents with married residents counting as one. No charge for family or friends. Payment is in advance, month-to-month, by either the senior living facility or the senior community resident, depending on the facility.

If you're a Pittsburgh PA and surrounding area resident of a senior living community, introduce this offer to your activities director.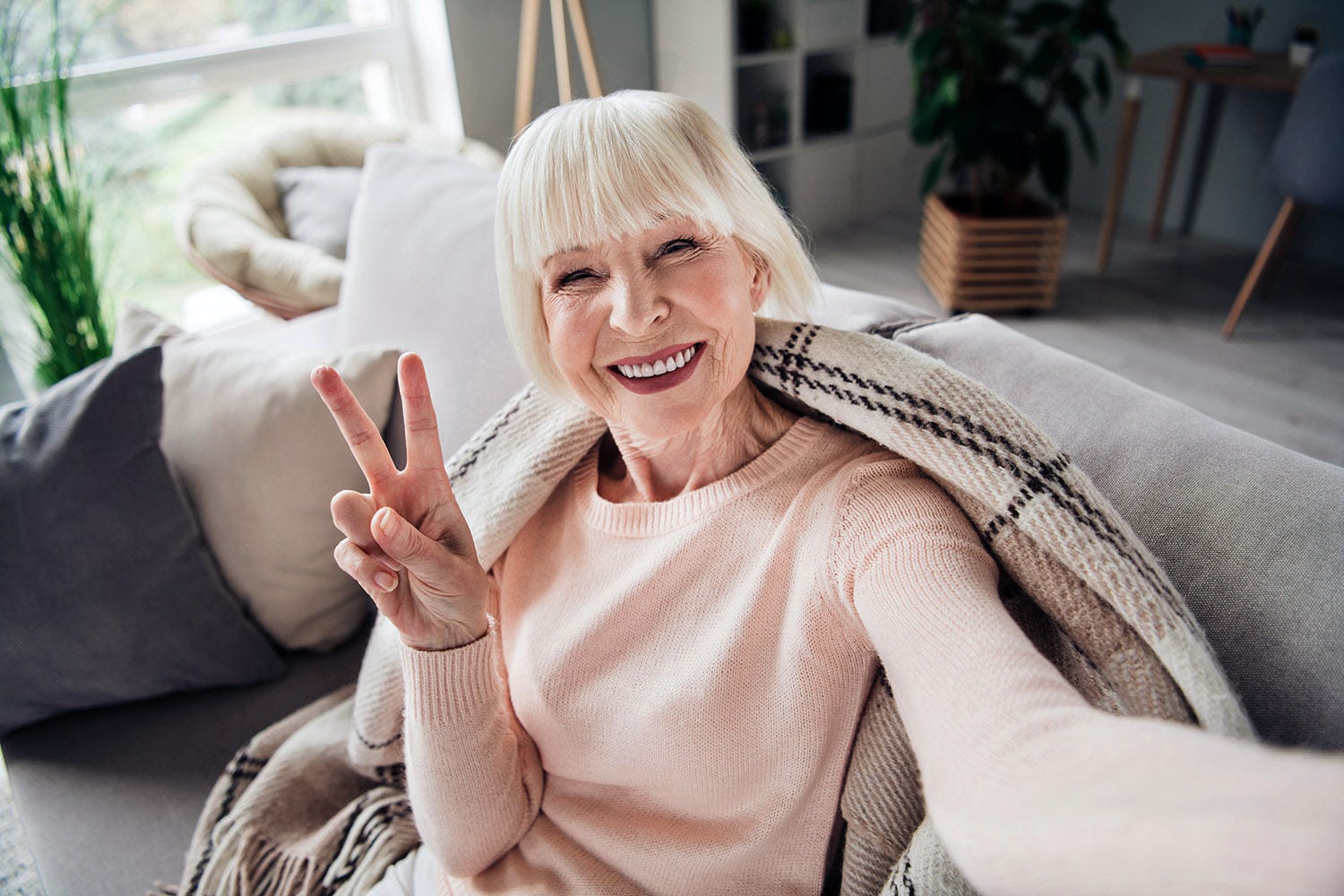 Month 1
Two Classes
ORGANIZE PHOTOS
We hold 4-hour classes at each participating facility. Residents participating in our classes can attend at any time during the four hours of each class, or spend the entire time in class. We let people dictate what's right for them and make classes enjoyable no matter the time spent.

Our fist two classes start by providing each participating resident with THESE ITEMS FOR FREE:
2 pairs of archival gloves for photo handling
10 large archival 11"x14" sleeves for mass photo storage
Archival 35mm slide storage sheets as needed
1 large 13"x15" archival storage box to store their entire collection of photos, slides and documents.
The first step, collection and organizing of photo prints, can be overwhelming and we do a great job of helping people relax and organize. This is by far the most difficult part of process and it can take a great deal of time to go through and review photos. We have extensive multi-decade experience working one-on-one with people to review their collections and make this part of the process easy and FUN! At the end of class two we ask residents or family members if they want to share a story about a photo with the class. We ask this same question at the beginning of each of the following 6 classes.
Month 2
Two Classes
ORGANIZE PHOTOGRAPHS & SLIDES
Reviewing slides, transparencies and negatives requires a light table, magnification to see the photos, and patience. We bring equipment that makes this process easy for anyone to quickly go through a large collection of all transparency formats. Six light boxes are provided during class for residents to use. For those residents without slides or negatives we use these classes to further review prints.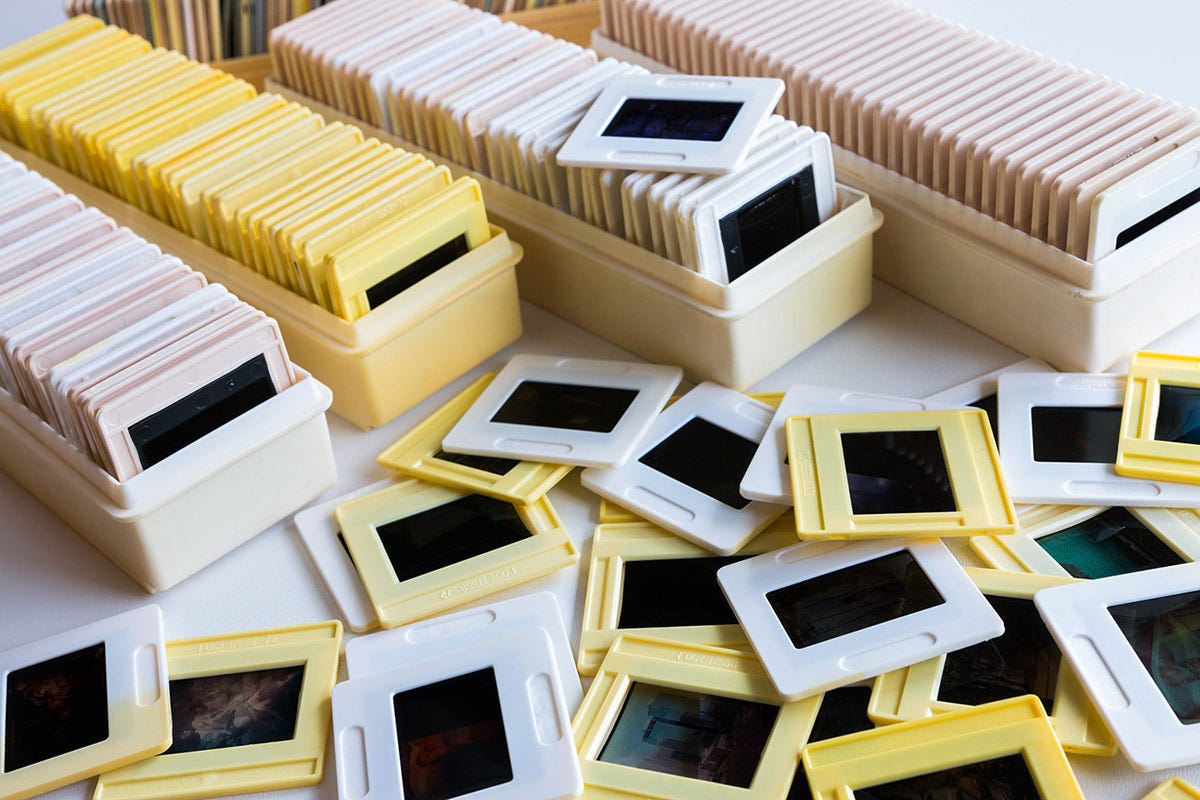 Month 3
Two Classes
ORGANIZE DOCUMENTS
Going through old documents requires patience, time and careful handling. Letters, postcards, legal documents, typed stories by relatives, and almost anything can be scanned to digitally preserve family history. The challenge is that a lot of these documents can be very fragile, with much of the relevance to the family lost over time. We've seen land transfer documents from the American frontier in the 1700's that without extreme care in unfolding to review would have been destroyed. We teach residents how to handle and store documents and aid them in the review process to determine which ones make sense to preserve with scanning.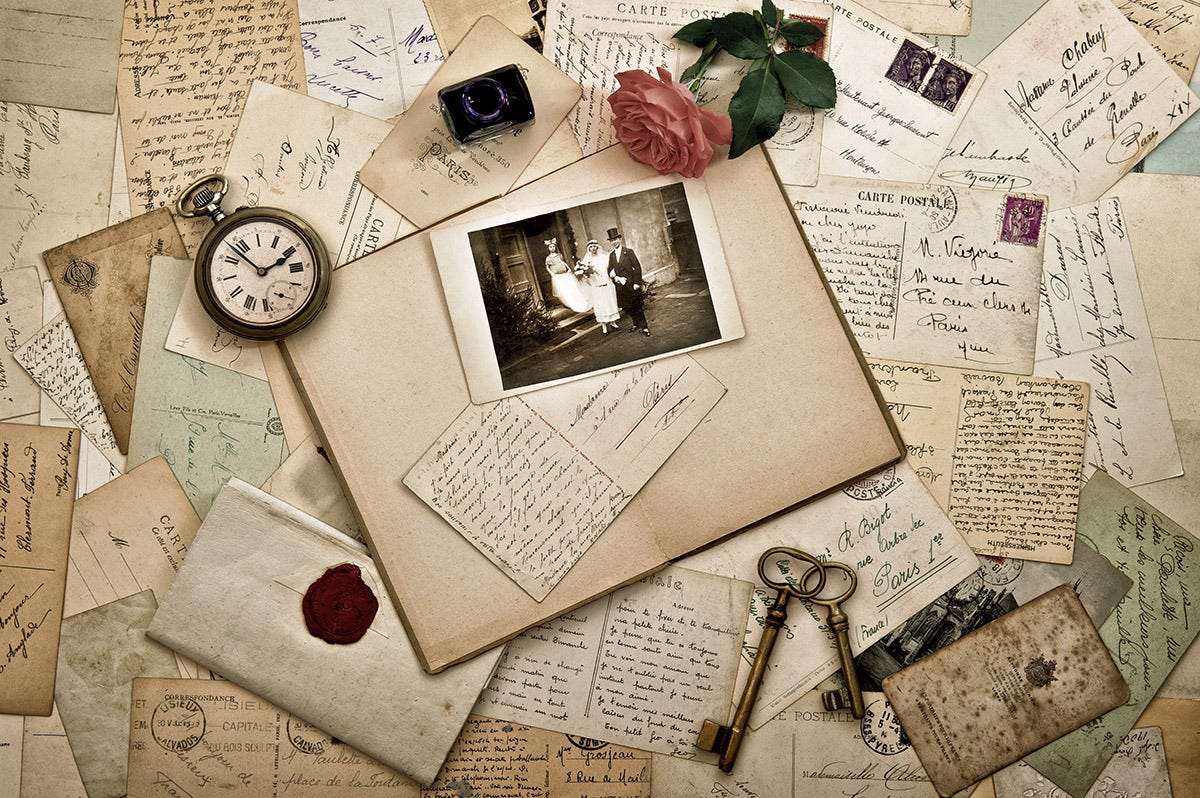 Free Scans
END MONTH 3

DIGITAL SCANS FOR FAMILY & FRIENDS TO ENJOY
This is where history is created for each class participant, their family and friends. During the last month 3 class EACH paid class member picks 60 of their photos and documents to get scanned FOR FREE. We work with all class participants to make the right choices, place the work in job jackets that we take to our local facility for scanning, then deliver the original photos and documents back to class members at the first month 4 class. Scans are delivered on a USB stick and also via email with an internet link for all family members or friends to download all photos FOR FREE.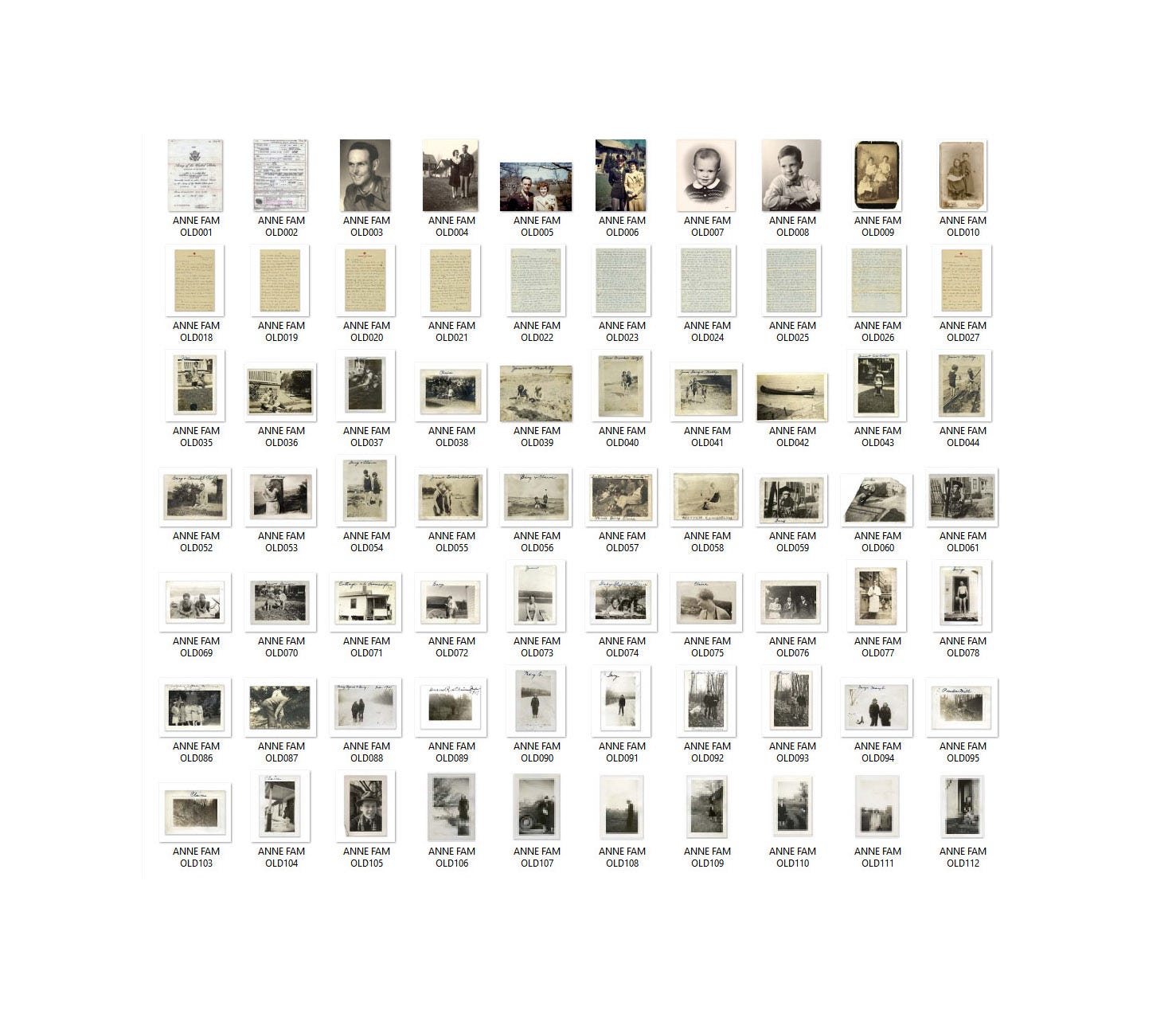 Month 4
Two Classes
ORGANIZE / EDIT / PRINT
DIGITAL SCANS
This will be optional for some members, but we provide this training for those who want to learn to thrive in the computer era. Just reviewing digital photographs on a computer can be challenging for seniors. There is a learning curve on how to use a computer simply and easily, how to import scans or digital photos, how to organize them intelligently, and then how to print digital files using online providers. We use your facility's computer lab to work individually with each class attendee.
We help residents (and their family members) get comfortable with computers and teach them how to have after-class fun. We also provide advanced photo editing training for students who are interested. This can include family and friends for free.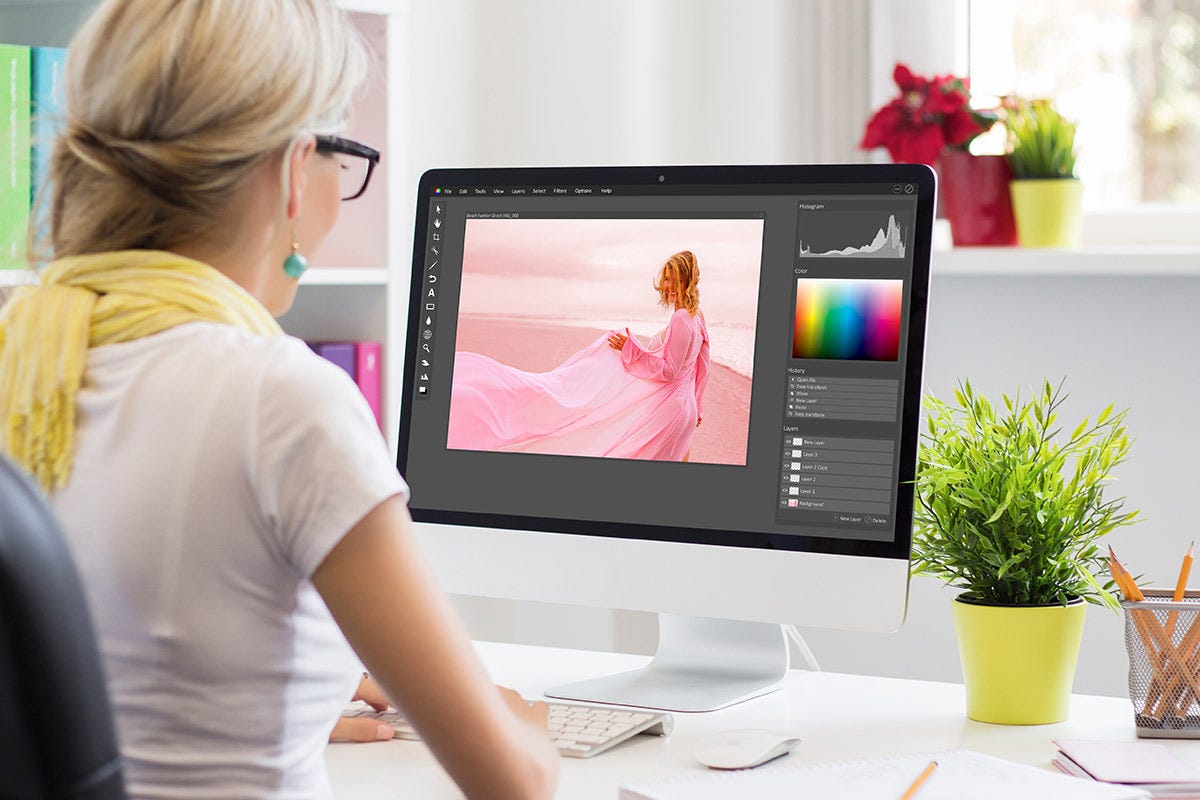 At The End Of Month 4 Each Paid Class Participant...
GETS 50% OFF IN 2023
For Archive Real Life Photo & Document Scanning / Photo Restoration / Photo Prints
INTERESTED SENIOR COMMUNITIES
Call us to discuss this offer.