We Create A Custom Hardcover Book For You
FROM THE COMFORT OF YOUR OWN HOME
In Pittsburgh PA And The Surrounding Area
You Call Us
A simple conversation with us to listen to what you have in mind is how we like to start book projects. With the experience we have, our guidance and suggestions can help you decide on what approaches are right for you to consider.

On the first call, we discuss a wide variety of things for you to think about and try to give you a fixed price for everything up front. If you need time to think about this, feel free to call us at anytime to talk further. We'll work with you to develop an approach that fits your project and your budget. Typical time span for a book project is 3-6 months for completion of the first book. Copies take 2-4 weeks after that. Give us a call to explore the possibilities.
You Organize
Old Photos
At-home organization is the most complex part of any book project, but we can help you manage this part of the project by advising you throughout. The first part is easy - just look at photos and put them into rough categories not yet in any order. To make this process easy, we'll send you a number of archival 11x14 bags to separate/categorize photos.

If you like what you see at this point you're done for now. Further organization will be completed later. If you aren't sure where you've arrived with the first attempt, call us and we'll advise you on other options you can try. We've done over 200 book projects, so we've become good listeners and advisors to family members trying to wade through thousands of photos and decades or centuries of history.
You Transfer
Digital Photos
The same process needs to be done with digital photos by placing them into folders by category on your computer. If you have problems doing this, we'll set up a Zoom screen share to show you what to do. It's easy once you get the hang of it. When you're done organizing, you simply transfer all of your files via the internet link we send you.
We Pick Up
Your Old Photos
Once your old and digital photos are organized, we come in person to safely pick up your photos at your home. We'll also return them once scanning is complete, which is normally within 30 days.
We Scan
Your Old Photos
This is where Archive Real Life excels. Our business was founded based on the idea that people would prefer exceptional color and tonal quality of books if provided with convenient service at an affordable price. This starts with skillful scanning calibrated to a standardized printing and archival coating process. Scanning resolution determines quality, and each photo is scanned at an industry leading 11x14 size @ 60 megabytes.
We Organize
Photos Online
With You
From the comfort of your home, via a Zoom screen share on your computer, we further refine and organize the photos in your book by working collaboratively on the internet. This is the first step to get the photos in the proper order to tell a story. Each book project is different, and you witness, live, what we are doing on our computer to organize your photos. This can take some time and normally happens over a number of screen shares within 2 weeks.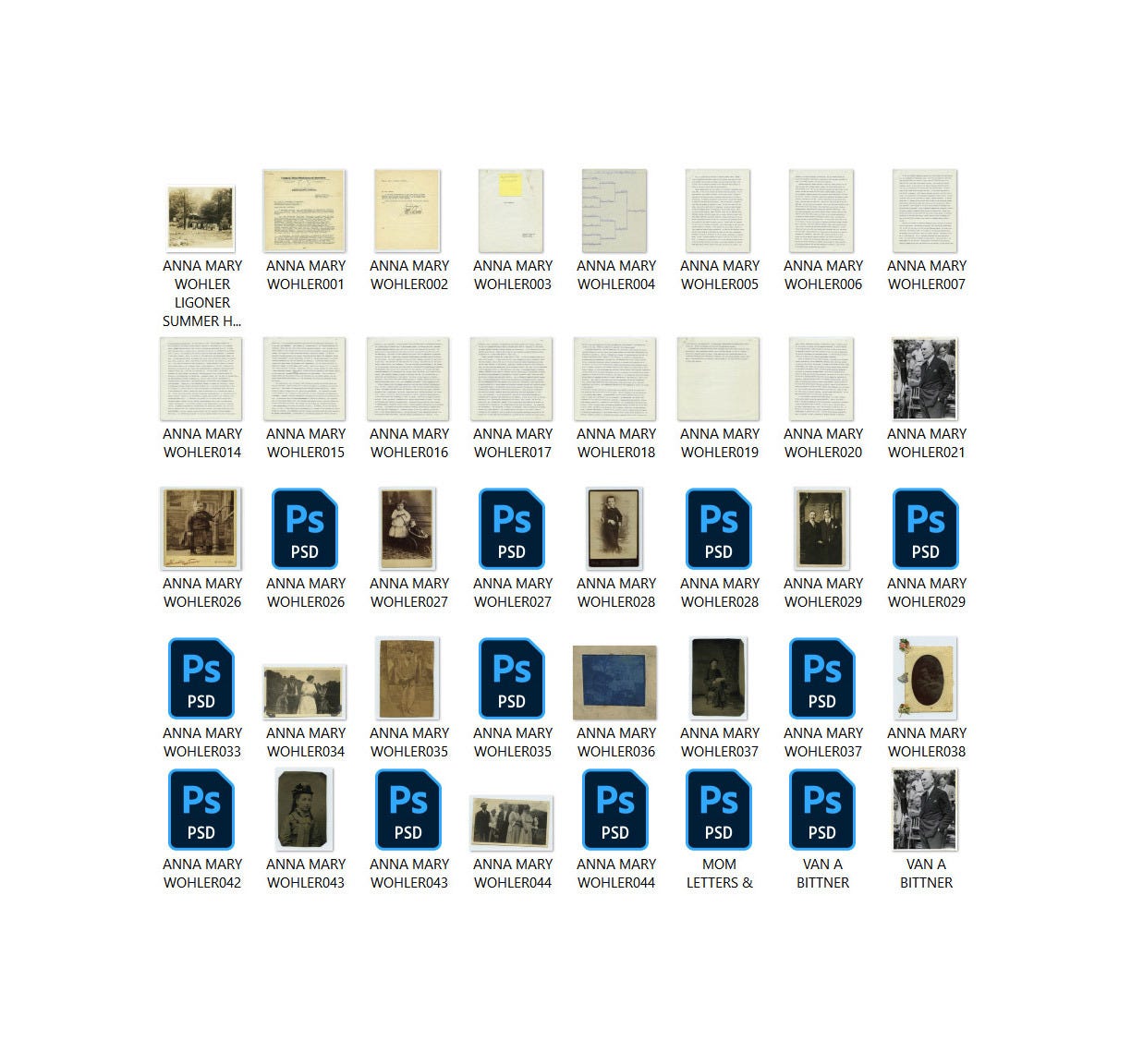 We Listen Online
To Write Stories
From the comfort of your own home, via a Zoom screen share on your computer, we bring up select individual photos for you to talk about. Based on your stories, we write either simple captions or in-depth written stories to compliment the photos in your book. We recommend an approach of fewer photographs with more in depth written stories that capture the moments or eras of your family's life. Unique human character is what we aim for.

THIS IS AN OPTIONAL SERVICE PER PAGE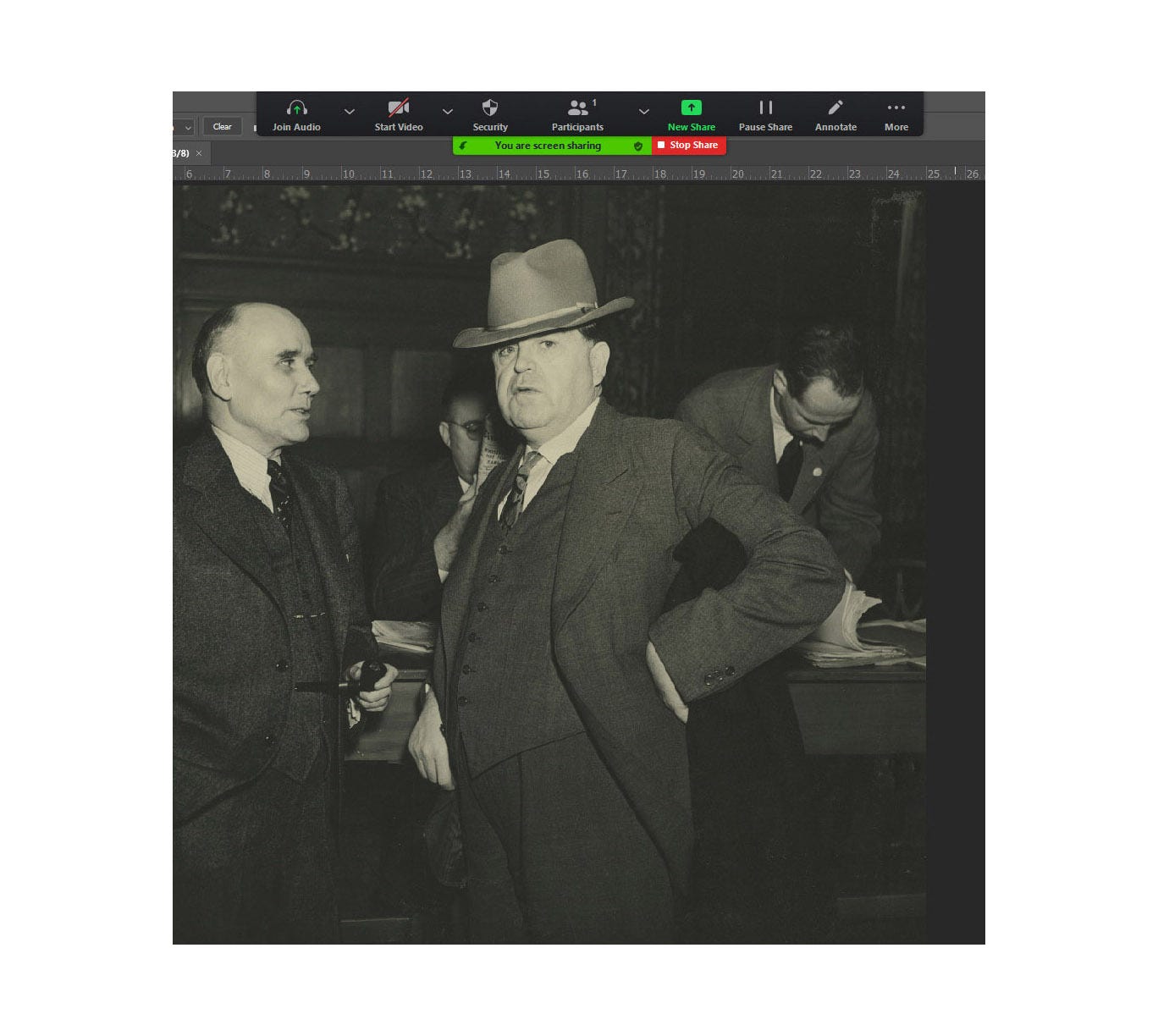 We Review
Your Book Design Online
To review your book design prior to printing, we do a PDF screen share via the internet. This is where we make any kind of changes until you are satisfied with your book's photos, text and design. This is normally a 2 week process of refinement.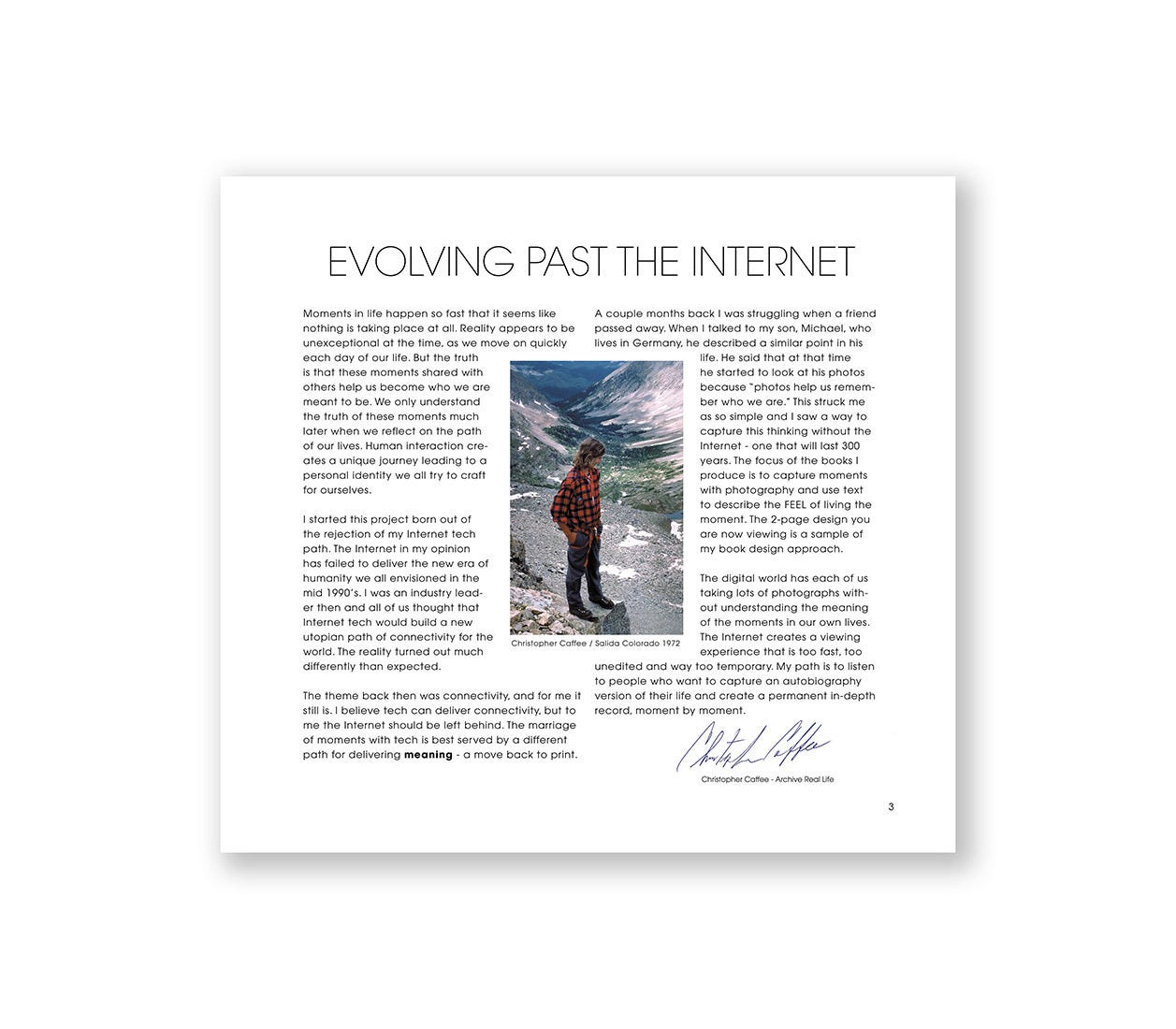 We Print &
Bind Your Book
Printing of your book will take 2-4 weeks. This is a handmade process that requires careful attention to detail and cannot be rushed.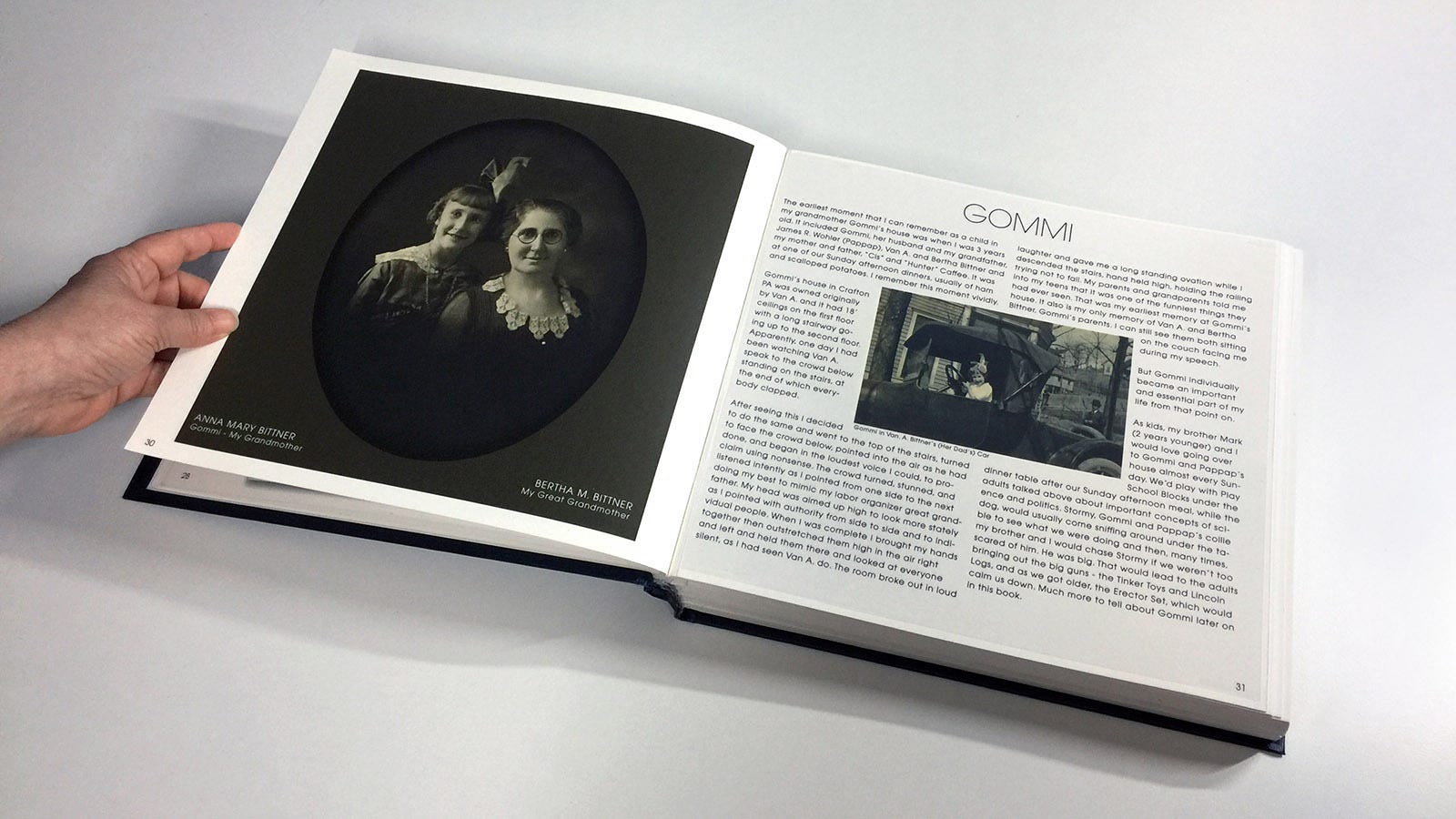 We Personally
Deliver Your Book
Once your book is complete, we'll call to arrange a delivery time and deliver your finished book in person. Copies can be ordered shortly after your first book is delivered, with a normal turnaround time of 2 weeks.
Call us and we'll advise you on the options that fit your budget.
TELL US ABOUT YOUR PROJECT